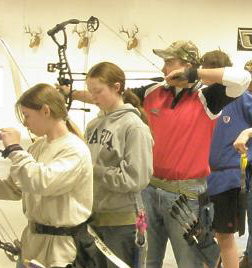 The Archery Hut offers a comprehensive array of instructional courses for students at all levels of proficiency. Our certified archery instructors also deliver a wide range of programs and activities tailored to appeal to children, adults and families in a safe and structured environment. Low-cost introductory courses are specifically designed to provide an overview of the available styles of archery available at our facility, allowing you to make an informed decision about your preferred training method and style. We also offer exclusive classes designed to supplement home-school and charter school programs. We provide the equipment for these unique and customized educational programs.At The Archery Hut, we're aiming for the future. Join us and experience the excitement of archery for yourself and your family. For questions, please contact the program manager, Courtney Pellegrino, at (719) 659-1625.
Intro to Archery
From your very first session at The Archery Hut, you will begin developing your shooting form and learning to group arrows. Our knowledgeable instructors will work with you to instill the basics of archery and to develop your confidence and competence on the range, creating a solid foundation of knowledge and skill that will allow you to progress in this exciting sport. Archery is an ideal sport for even the youngest competitors, as it provides opportunities for growth, achievement and camaraderie.
BOOK YOUR INTRO CLASS ONLINE!
INTRO TO ARCHERY ALL AGES INTRO TO ARCHERY AGES 18 AND OVER
Archery 101
For archers who have already had some experience, The Archery Hut provides the instruction and guidance to hone skills and improve aim, focus and concentration. This creates a framework for further competition and develops strength and accuracy. Students of all ages participate in these courses and go on to further their skills in the world of competitive archery. Our intermediate classes are fun for the whole family and allow girls to test their skills against boys on an even footing.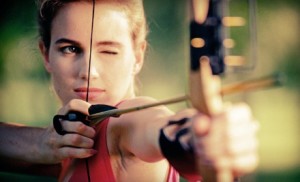 BOOK YOUR ARCHERY 101 CLASS ONLINE!
ARCHERY 101 BOOK NOW!
Birthday Parties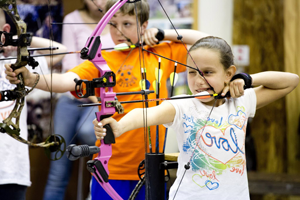 Birthdays at The Archery Hut are something special. We provide everything but the ice cream and cake and offer a uniquely entertaining experience for your guests. Party-goers will enjoy the opportunity to try the sport of archery for themselves with exciting games and activities that will have them aiming and hitting the target in no time. The Archery Hut instructors will supervise your guests to ensure safety. Best of all, we handle the cleanup for you.
To schedule your birthday party or for information on availability and pricing, please contact Courtney Pellegrino at (719) 659-1625
Corporate/Company Events
The Archery Hut also offers exceptional programs designed for team building and fun. We can create an event tailored to the needs of your company and provide professional archery instruction in a safe and structured environment. Your employees will love the sense of achievement when they hit the target successfully, and you will love the newfound sense of camaraderie and good sportsmanship they'll learn from participating in our innovative corporate programs. Our innovative programs will help your company hit the target in the office environment as well as on the range. Contact The Archery Hut today for more information on this exciting opportunity.
More Information